Is It Time To Change E3? – Blasphemy I Know
This year's E3 has come and gone now as people begin to look toward Gamescom, I find myself still dwelling on E3. I found this year's show to be underwhelming, which has led me to ask myself one question. Is it time to change E3? Of course, any attempt to change E3 could do irreparable damage to the show, despite the risk I think it may be time to shake things up a bit when it comes to the show.
Asking if it's time to change E3 is borderline blasphemy
I know that posing this question borders on blasphemy, but this year's show has me thinking now more than ever that this question needs to be asked. Don't get me wrong I enjoyed many of the games that were showcased during this year's event, but when you look just below the surface you can see where cracks have started to form around the show's foundation.
Game Announcements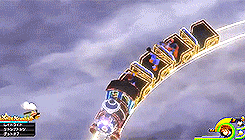 Studios have a bad habit of announcing games at E3 that are literally years away from release. A perfect example of this is Kingdom Hearts 3, which was announced at E3 2013, after years of waiting it was finally announced that the game would release in January of 2019. Now that's almost six years between the announcement of a game at E3 until it's finally released.
Announcements like this weren't a problem in the past, news outlets would report on the announcements. In turn, it would create buzz, and in some cases, it could help drive up a publisher's stock price, if they're a traded company. This worked because these announcements weren't seen by the public, instead, we would have to read about them.
The problem now is that E3 has become a bit of a public spectacle among gamers. It's no longer just press and industry insiders that see these press conferences. E3 is even open to the public now if you purchase a ticket.
Possible Solution
Institute a rule games at the show that are going to be announced, must be released within the next 12 months. Basically, if a game isn't going to be released by the next E3, then it can't be showcased at the show.
By making this change E3 conferences can be used to showcase a wider variety of games. This will also help to avoid repeat viewings from year to year. While it's inevitable that some titles will face delays. Games that close to release would hopefully be less likely to face a delay than a game that's 3+ years away.
Save Something for The Show
Many of the games that were showcased at this year's show, were known about beforehand. There were very few surprises at this year's show, which I found disappointing. While there were a lot of leaks before the show that I'm sure upset more than a few publishers, that wasn't the case for every title.
Nintendo, for instance, made Smash Bros. Ultimate the centerpiece of their E3 presentation. Not only did it drag on a little too long, everyone knew it was coming, which in part is why it dragged on too long. What's the point of having an outlet like E3, if you're going to announce blockbusters beforehand? Now Nintendo isn't the only ones that are guilty of this, but for this purpose, I'm singling them out.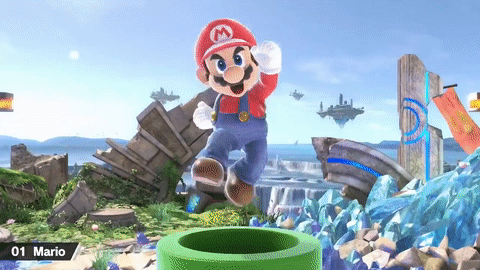 If they'd waited and announced Smash Bros. Ultimate during their E3 presentation. People would've gotten excited, which would've made all the Smash content during the presentation easier to sit through.
Possible Solution
Don't show all your hand before E3 especially if you plan on having a conference at the show. Publishers arguably have more eyes on their announcements at E3 than at any other time during the year. Make the most of it, use it to help generate buzz. After all, if people aren't talking about you then they're talking about someone else.
Institute a rule that if you're going to hold a conference, then your conference must contain a certain number of unannounced games. With a limit to the amount of time that you can spend discussing previously announced games.
With this change, E3 conferences could spend less time on games that everyone already has a lot of information about. It would also ensure that there would always be new game announcements at E3, which would help generate buzz and hype. Would it kill publishers to surprise people occasionally?
You May Lynch Me Now
These changes could mean big things for future E3 conferences, I know this isn't a popular opinion. If anything, nothing will change, and no one will care, I just feel if E3 wants to stay relevant than, the people in charge need to start taking a long hard look at the show and ask themselves a hard question. How much longer can this continue before people get tired of it?
Have thoughts, or comments? Sound off below.