Genres – Much Like A Fine Wine They Only Get Better With Age
Genres are how people identify a video game. It's how games are classed, and in a digital world, it's also how people search for video games. The video game market is so large and diverse that a classification system is essential. It's no different than how the movie, book, and music industries work. The big trick with game genres, however, is finding ways of keeping them fresh.
Genres the more things change the more they stay the same
The truth is that many of these types of games haven't changed much in the last twenty years. For some genres, like platformers, it's been even longer. Despite this, these games still enjoy various degrees of popularity. Whether certain genres change or not isn't important. It's how well the players receive it.
Platformers are a great example of an unchanging genre. While it has undergone some small modifications over the years, the core gameplay remains pretty much the same. You still navigate a character from point A to point B. You do this by moving through suspended platforms and obstacles, which is accomplished by climbing vines or ladders and by jumping from one platform to the next.
In recent years, new ways to navigate the stages in this genre have become a more common practice. Some methods involve technology that didn't exist thirty years ago. Some examples are swiping a touch screen to jump instead of pushing a button or moving between a background and foreground to navigate through the stage. It also includes more efficient and fun ways of climbing, swimming and swinging from vines to move around as well.
Despite these changes, this genre is at it roots unchanged in the areas that define it. But why is that? Why haven't they changed more than they have? That's what makes the whole thing interesting. Games are designed to have familiarity, attract a player base and push technology. If a game pushes one of these too far, they run the risk of it not selling. For developers, this is a delicate balance.
The Games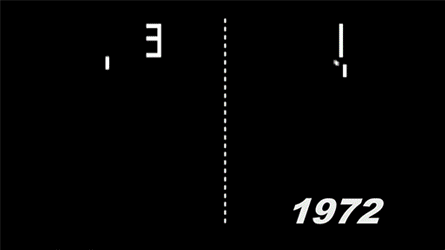 New releases are often hit or miss. Some games in a series do well while others fall flat. It's like playing Battleship. There's a lot of risk and guess work involved. Some titles and genres that were popular twenty or thirty years ago aren't necessarily popular today, while others have grown exponentially. A good example of this are first-person shooters. True, FPS games have always been popular, but they have stronger followings now than at any other point in history. Sports game are also exceptionally popular. Both genres roll out new releases like clockwork, primarily because they receive support from larger studios. How did these two surpass other genres, however? That's where the other two elements of gaming come into play.
Players Hold the Power
While it's true that without publishers and developers, we would have no games to play, people often overlook the amount of power that players have on this industry. If players are interested in a game, they support it with their wallets. Imagine what would happen to the Call of Duty franchise if players didn't like it. If it sold less than a few thousand copies, the developer might consider scrapping the franchise altogether.
I'm not saying that for sure would happen, but imagine if it did. Can you fathom the response that would garner. Now take it a step further, and imagine what would happen if the same developer released three separate Call of Duty titles in a row? How long would it take players to burn out, forcing developers to make changes or pull the plug altogether?
When a game, or in this case a type of game resonates with the players, they are quick to share that info with others. This is very easy to do now thanks to the internet. Of course, studios also try to capitalize on this wave of popularity. The next thing you know a new type of game is king of the mountain. Developers will always try to build what players want, which gives gamers the keys to the kingdom whether they realize it or not.
Technology Equals Video Game Advancement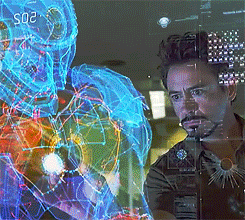 Technology continues to advance at a rapid pace. To this point, it is now becoming commonplace to upgrade mid generation consoles. Advances in technology has allowed some genres to shine on new systems in ways that would be impossible on older hardware. The internet has also affected gaming, most notably with the addition of online multiplayer and downloadable content.
Games that have benefited from these advancements are those at the top of the charts. This is the sad truth of technological advancement, at least in how it relates to the video game industry. Some genres will benefit from this more than others. For example, advancements in graphics and processing power will most likely benefit a FPS title more than they would a platformer.
As technology continues to change, so to must the video game industry. Sadly, that means that some things are going to get left behind. That also means some genres and franchises are ripe for a resurgence.
The Catch 22
Some games and genres are always going to be more popular than others. The catch here is what's popular with the AAA crowd might not necessarily resonate as well with the indie crowd.
The big trick is using the art of mixing and matching to keep games fresh. Some of the best games I've played recently haven't relied on one genre or another. Instead they take elements from different ones and blend them together. Making a great game today isn't that different from cooking. You just need to find the right ingredients to work with.
The biggest challenge to developers is to keep their games fresh, and this is a great way in trying to accomplish that. In taking two things that may not work well together, you could end up with something really amazing when it's all said and done.
Have thoughts, or comments? Sound off below.