Innovation Isn't Always The Answer – Not Every Game Needs To Reinvent The Wheel
Innovation is a word that gets thrown around a lot when it comes to video games. The word has been associated with video games for as long as I can remember, which is a long time because I'm old. When it comes to the term innovation, sometimes people expect too much, it's also a term and idea that's been given too much power within the video game community.
Innovation isn't always what a game needs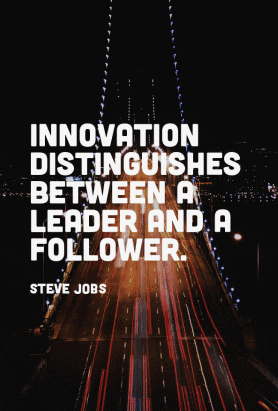 There are many that feel AAA game development lacks innovation, or that it's become stale. While there's an argument to be made for that claim, there's another argument to be made. With game development being an expensive endeavor for most AAA titles. The adage of "If it isn't broke don't fix it." applies here, while most AAA games don't try to reinvent the wheel. So long as they continue to sell there's no real issue as far as the studios are concerned.
So, for innovation players were turning to indie games to fulfill that need. Now though saying that the indie game market is flooded would be an understatement. More indie games come out daily now than at any point in the history of indie gaming. The quality of many of these titles can and have been called into question. While some developers have employed bad practices in developing and releasing indie games.
Many of these games are from hobbyists and novice developers, so innovation gets lost in favor of chasing profits. Fact is, innovation isn't gone it's merely lost in the influx of other titles. While you can still find indie games that try to innovate, and while innovation is important. What I feel more people should focus on instead of innovating is distinctiveness.
Being an Individual
The game industry has always followed the money, this usually means pumping games of whatever type genre is currently popular. Developers start pumping out titles that resemble the original title that started the craze. Most times these games fail because players would prefer to play the real thing instead of a clear knockoff.
Instead of trying to produce knockoffs and cheap asset flips. Both AAA developers and indie devs should worry about making games that have a distinct look and feel to them.
Consider Super Mario Bros. 1, 2, and 3 all three games had a distinct and different style to them. It's true they were all platformers, they're all different from each other while maintaining the crucial elements of the platformer genre. Once Super Mario World released for the SNES it followed the formula of different, but the same. Making each game in the series unique and distinct has helped the series stay fresh.
Developing a game that has a unique look and feel can create just as lasting of an impression as something that innovates. Games should look and feel unique, rather that's an art style, the setting, a game mechanic, the story, characters, or music.
Problem is
Of course, we live in a time where players attention spans are short, and expectations tend to be overly high. In the absence of anything else, players will judge a game by how good the graphics look and nothing else. So, to avoid that it's best to give them something else to judge the game by.
This isn't solely the fault of developers, while fly-by-night studios deserve their share of the blame. Platforms such as Steam need more stringent criteria for developers who wish to publish on the platform.
Innovation is key for any industry to move forward, but not every game needs to try and reinvent the wheel. That also doesn't mean that devs can get lazy either, in fact, the opposite holds true. If not innovating then devs should be shooting for distinctiveness, which is a characteristic that you will see in many long-running franchises. At the end of the day, innovation is important but isn't a requirement for every new release.
Have thoughts, or comments? Sound off below.