Presentation – The Art of Interest
Presentation is important in everything we do. When it comes to entertainment such as video games the term has extra emphasis placed on it. It's something that many of us take for granted, as it's not a part of the business that's often discussed. Much like a magician doesn't disclose his/her secrets. In a visual medium like video games, the importance of presentation can't be stated enough.
Presentation often determines if there will be interest in a title or not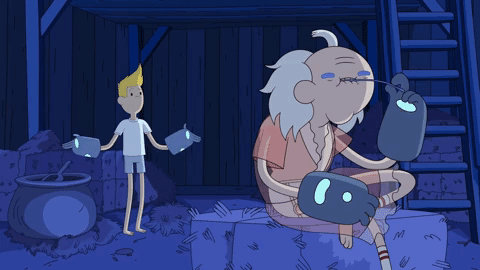 I'm sure you've heard the term "First impressions count." It's an old saying after all. That term also holds true for visual entertainment mediums such as games and movies. I mean if the proper media isn't presented to the consumer then no one is going to be interested in the game. If no one's interested, then chances of the game selling many copies are slim.
This presentation is put forth in different ways. Posters, screenshots, trailers, and building a strong social media presence. All of these are important parts of presenting a game to players. It's not as easy as putting it out there for people to see. If that was the case, then every game would be a smash it and loved by all. Instead, the process is much more complicated than that.
The end goal of the process is simple. Generate consumer interest in the game, which will convert into sales upon release. The big trick though is choosing what game related material to present to the masses. Sometimes the dev team will release a combination of key art and screenshots. This shows how things have changed from early development to the finished title. The inclusion of key art also allows the developer to hold back some screenshots. Since the release of the key art counts as media.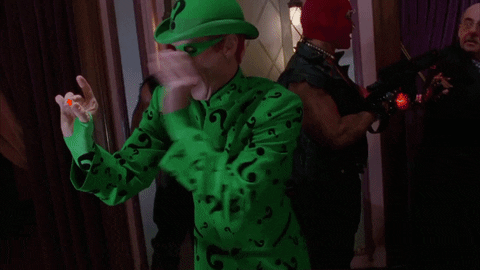 Sometimes screenshots themselves are released. Usually, the screenshots are from a certain point in the game. This way key points aren't spoiled for players. Posters are usually custom affairs. As in they're made with the intent to market the game. Although sometimes a poster is nothing more then the games cover image blown up in size.
A social media presence almost always includes Facebook and Twitter. This serves to let the devs reach out to the fans. This is usually accompanied by the posting a screenshot, Q&A's and contests. If done right though it will often generate a decent amount of interest in a game. This also helps to create a consumer base before a title releases.
Now, we have the game trailer. This could be a post in and of itself, oh wait. Anyways trailers are the most important part of a modern game's presentation. That's because they're so prevalent now as opposed to 20 years ago. Before the internet video game footage was limited to commercial breaks. If you were lucky you could see game trailers at your local video game store. If you were even luckier you may get a game trailer on a specialty channel.
Without these gamers got most of their information on upcoming releases from magazines. Yes, I know magazines. How on earth did we survive before the internet? One-word patience. Anyways E3 wasn't broadcast for everyone to see, nor could we go to a developer's website and get up to date info about a game.
Game trailers much like movie trailers have turned into an art form all their own. The people who cut the trailers have 2-3 minutes tops. To present a video that will generate interest in their product. Most AAA games trailers offer a mix of cinematic footage and gameplay. Some have been known to rely more on the cinematic footage than the gameplay footage in recent years.
While most indie game trailers still highlight the gameplay. Although much like screenshots gameplay footage in trailers. Is often limited to certain aspects of the game to avoid spoilers. Trailers, however, can often be misleading. Sometimes a trailer highlights only certain aspects of a game. This includes but isn't limited to. Showing cinematic footage to cover up gameplay problems. Showcasing levels and items that you can only get through microtransactions.
Presentation can often lead players to buy titles that they later wish they hadn't. Which sadly is all part of the game business today. In fact, presentation has become so important to selling video games. That you see companies sink millions of dollars into the process. You see it in the E3 presentations, game revels, and in-store mockups. I don't even want to think about how much it cost Nintendo every time they do a Nintendo Direct broadcast. Not to mention when celebrities endorse a game, that has got to cost a pretty penny as well.
The art of presentation has become a huge part of the video game business. It's easily the biggest aspect of the business that no one ever discusses. It's become taboo without anyone even realizing it's become taboo. We find ourselves approaching convention season. When you watch all the press conferences at this years E3. Take note of how everything is presented. The stages, the footage that's showed, the trailers, and the ones that present them. You may be surprised by what you see.
Have thoughts, or comments? Sound off below.