What's Up With The Retrogaming Resurgence
Retrogaming has been on the rise recently, in fact, it can be argued that retrogaming is currently more popular now than it's ever been. People are flocking to retro games in droves, some to replay classics from their past, while others wish to experience them for the first time. Regardless of the reasons why people are being drawn to retro games, there's no denying the allure that retrogaming is having on the game industry.
The retrogaming resurgence offers players a unique opportunity
There are a lot of reasons why retrogaming has seen a rise in popularity, many of which I've discussed before, so I won't rehash that here. Although I do find it worth noting that now is an interesting time for retro games to make a comeback. It's almost as if something has changed when no one was paying attention.
While it's true somethings have changed, I feel that one important factor has changed that's led to this retrogaming resurgence.
The Timing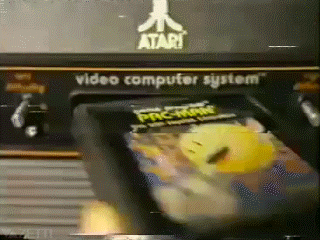 Retro games have always enjoyed varying degrees of popularity. Many classic titles were released for the original PlayStation, most containing multiple games. Nintendo re-released several classic titles for the Game Boy Advanced. Sony released several classic titles available digitally from their online store under the PlayStation classics label. With the arrival of the Wii Nintendo launched the virtual console, which was nothing more than classic titles you could buy and play on the newer systems.
While I can only speculate as to how well these titles have sold, the fact that classic titles are still being sold on various platforms speaks volumes about their success. While the virtual console seems to be dead for now on the Nintendo Switch the company has announced that classic games will come with a subscription to their online service.
Aside from being available for purchase on many platforms, classic games have remained popular for years in the form of emulation. I'm not in anyway condoning illegal emulation, merely discussing its effects on retrogaming. Fact is emulation has kept classic titles around in many cases long after their host system has left the market.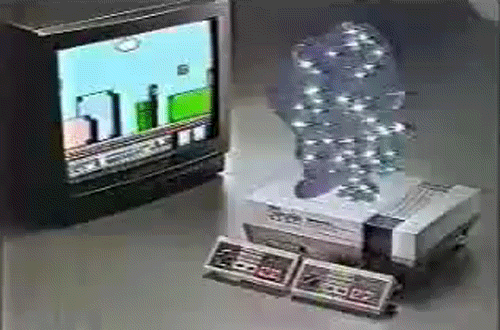 While all this digital talk is fine and dandy, I'd be remiss if I didn't mention the brick and mortar stores that specialize in classic games and hardware. Despite what feeling you may have about the second-hand games market, it's hard to deny the effect that these stores have had on keeping retro games in circulation.
All of this has led to companies realizing the potential cash cow that they're sitting on. For instance, think of how many times a company like Nintendo has gotten people to pay for Super Mario Bros 3. When you're sitting on a goldmine of content like many of these studios are that have been around for a while. Why not put it out there and make a profit?
The Technology
While it's easy to say that video game consoles are arguably more powerful now than ever before, classic titles aren't about power. That said the advances in technology has led us to a place where technology is powerful and cheap enough to bring us hardware like the NES Classic Mini.
Since the launch of the NES Classic Mini, Nintendo has also launched a classic mini version of the Super Nintendo Entertainment System. Atari has announced the Ataribox, Sega has announced the Sega Genesis mini, both companies have a huge back catalog of games that are still popular even today.
Current technology not only allows these items to be sold at a reasonable price. Advances in memory also allow for these systems to come packed with several games, making these products attractive for both collectors and newcomers alike. Looking back at the NES Classic Mini has a storage capacity of just 512 MB and comes packed with 30 retro games.
These advances have made now the right time for these classic systems to see some form of a comeback. Just imagine the things we could see in a few years' time. Perhaps Sony may even jump on the retro game bandwagon, which would be interesting to see.
Retro's Back
For now, at least retrogaming has made a comeback, it's a comeback that doesn't appear to be going away anytime soon. As technology continues to advance we could potentially see more retro-inspired offerings in the future. Of course, this trip down nostalgia lane seems to have extended beyond just video games, we're seeing it with television shows and movies. Who knows how long we'll get to ride this retro wave, so I say we enjoy it while we can.
Have thoughts, or comments? Sound off below.