The Trump Administrations Assault On Video Games
There's a new video on YouTube courtesy of the White House (The video in question can be viewed above.). The video despite being unlisted has gone viral. The video as of this writing has over 1 million views. The now viral video is an attempt by the Trump administration to highlight violence in video games. The problem is the video is such an exaggeration of the violence in games. That it borders on the fake news that the Trump administration is always up in arms about on Twitter.
Cherry picking specific footage to highlight doesn't make you right
Handpicking specific footage to showcase doesn't help your argument. If anything, it has the opposite effect on the argument that you're trying to make. If anything, it's going to dissolve any trust that you've built up. The trust that you're counting on for people to take your argument seriously.
It's also amusing that the Trump administration who's always claiming fake news. Is now trying to show select footage to sway people to their point of view. Not only is it amusing it's also hypocritical.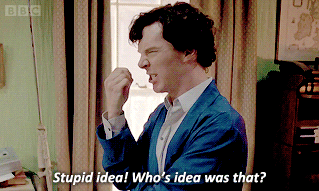 The administration as well as many lawmakers in the United States. Are looking for ways to restrict the sale of violent games to minors by establishing a rating system. Confused because you think that you've heard all this before. Well, that's probably because you have. Not only have you heard all this before, but we have a rating system already in place for video games. The Entertainment Software Rating Board (ESRB) already exists for that purpose. The fact that lawmakers seem to be unaware of this. Speaks volumes about their commitment to this cause.
Not only does the ESRB rate games based on their content, they've been doing so for over 20 years. The fact that lawmakers who claim to want to curb violence in games haven't brought this up. Shows that either they're ignorant of its existence. Or that its existence doesn't fit their narrative. Honestly, neither scenario is good for whatever the Trump administration has planned.
Regardless of what they have planned. This whole business has done nothing more than to make them look petty and stupid. During this whole debacle, the International Game Developer Association (IGDA). Took to Twitter this past Wednesday to voice their frustration on the whole mess.
1/ Let's be blunt on video games and gun violence-we will not be used as a scapegoat. The facts are very clear-no study has shown a causal relationship between playing video games and gun violence.

— International Game Developers Association (IGDA) (@IGDA) March 7, 2018
Despite all the evidence in video games favor, it seems that in the United States at least. Gaming may be heading into an uncertain future. Given other circumstances, there may not be a reason to worry. However, given the unpredictable nature of the Trump presidency. It seems we're entering a time when nothing is off the table. While I stay away from politics on this blog. When it can directly affect video games it bears mentioning. Hopefully, everyone can come to their senses before things get completely out of hand.
Have thoughts, and comments? Sound off below.