Video Games In 2018 – Can the Wave of Momentum Continue?
With 2017 behind us we can look back on what was a stellar year for video games. 2018 is poised to become an even bigger year than 2017. Video games are already dominating the headlines and the year hasn't even gotten started good yet. One can only imagine the announcements that we're in store for come E3.
Making 2018 a great year for video games
Video games have started 2018 out by being in the headlines thanks to the World Health Organization (WHO). The organization has added both "Gaming disorders" and "Hazardous gaming" as health disorders in its international compendium of diseases. This move has sparked debate and news coverage, even from outlets that don't normally report on video games.
Home Consoles in 2018 Home consoles had a great 2017, however, 2018 looks to be even better. Microsoft released the Xbox One X which has been labeled the most powerful home console ever. A label that has sparked many arguments among the home console fan-bases.
Sony has the PlayStation 4 Pro on the market as well as the PlayStation VR headset. While Sony's plan to double down on virtual reality has yet to truly pay off. The potential for the medium is still practically untapped. Due to the lackluster experience that is VR now. I'd say that Sony is lagging behind the other two home console manufacturers going into 2018.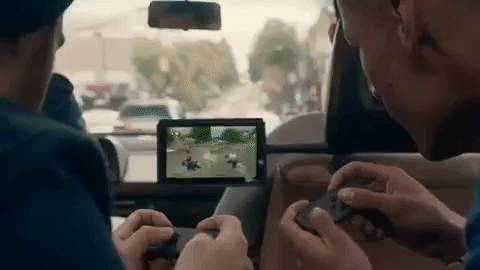 Nintendo had a great 2017 thanks to the launch of the Switch. The console not only enjoyed a strong launch. It also had strong sales this past holiday season. These strong sales numbers have been helped by a string of solid software releases at regular intervals. Nintendo is riding a huge wave of momentum going into 2018.
In 2017 home consoles displayed great support for indie games. Expect this same level of support going into 2018. I wouldn't be surprised to see Nintendo expand their indie offerings in the new year. Given the mobile nature of the Switch platform, additional indie support would make sense.
It will be interesting to see the shape that the home console market will take as we move further into 2018.
2018 Looks Uncertain for Smaller Publishers
2017 saw a huge number of indie titles released across all platforms. While we can expect a myriad of indie game releases this year as well. Something huge happened at the end of 2017 that can potentially change everything for smaller developers.
In December the FCC repealed Net Neutrality, while the repeal hasn't gone into full effect yet. The potential for this to harm smaller developers and publishers is huge.
While it's still too early to know the long-term effects of the repeal. It's not very difficult to start dreaming up nightmare scenarios. In which smaller devs and publishers can't pay to play under the new internet rules. Again, it's too early to know the long-term effects of the repeal. As with all things, we hope for the best, but prepare for the worst.
2018 Is Just Getting Started Sit Back & Enjoy the Ride
With the new year just getting started, it's going to be exciting to see how things unfold. It seems with each passing year the video game industry makes great progress. I fully expect that 2018 will be no exception in this regard. Who knows what sort of surprise announcements await us.
Have thoughts, or comments? Sound off below.